Technology is evolving faster and faster and forces us to adapt constantly.
Inspired since our creation by collective intelligence and the exploration of new territories, through Data and Digital, our teams position themselves with passion at the heart of these issues by working to anticipate the changes in the world.
Whatever your sector, whatever your activity, it is essential to reconsider your activity in the light of the innovations and perspectives available to you.
It is in this context that we provide support around the acculturation, reflection and implementation of innovation in your organizations through a dedicated team and through our Open Innovation program.
Since its creation, Micropole Group has maintained a culture of innovation by identifying emerging technologies and uses with the aim of offering its customers and #InnovativePeople ever more added value, with a positive business impact.
Open Innovation is more than a process, it is an organization that must be in place. Our teams of experts have been working for many years to follow technological trends, detect, test and validate solutions, methodologies and startups that will enrich your data and digital projects.
This culture of continuous R&D fosters employee creativity and allows for collective innovation by establishing privileged relationships between startups, publishers, researchers and your own teams.
Trust our experts, catalysts of innovation. They work in synergy to prepare your future today!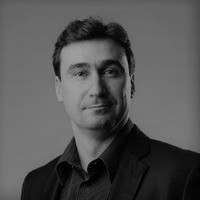 The innovation with which we accompany our clients is a way to bring out new ideas and opportunities.
And, thus, create the competitive advantage and added value that will have a positive business impact for our customers.
Convinced that the best solutions emerge from the experience and expertise of our 1,200 talents, we have developed an open culture since our inception, based on collaborative practices and approaches, the expression of ideas, and cross-functionality, through various vectors.
Plan a visit to our Innovative Spaces