Centers of Excellence
at the forefront of innovation
Discover our centers of excellence Cloud Acceleration ! Take advantage of the pooling of resources to amplify the scope of your actions and accelerate the adoption of new uses.
Our Cloud Centres of Excellence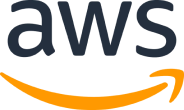 Accelerate your business and services with AWS
Modernize and secure your information system, data and applications with the know-how and methodologies of our dedicated AWS experts.

With the Microsoft Cloud, move your business to a full cloud world
Operate your Digital Acceleration with Micropole's Microsoft Center of Excellence. Specialized business units connected to the entire Microsoft Cloud environment.

Explore new data horizons with Google Cloud
Combine all the know-how of Micropole's certified experts in customer and sector knowledge with the power of Google Cloud.

Trust the leader in digital transformation and customer knowledge
SalesForce, reinforced by MuleSoft and Tableau Software, is positioned as a valuable partner, for which we have dedicated a European team at the forefront of business issues.

Secure your environment with Go Cloud & Security.
Cyber threats to businesses today are very high. We are witnessing an explosion of new forms of sophisticated attacks - ransomware, data exfiltration, DDos, rebound - with increasingly high and critical stakes. The Cloud increases exposure to Cyber threats and increases systemic risk. Go Cloud & Security, the first dedicated cybersecurity entity, is specialized in Cloud issues.