Thinking differently about Data by integrating the innovation techniques of Design Thinking
Transforming through Data is a business and cultural change that requires thinking, together, about the technical and business strategy dimensions. Based on our historical experience in Data and our experts at the cutting edge of technology, we have designed a Data Thinking© method, to carry out a strategy " data driven " through a global approach: business, organizational and technical.
Data Thinking© allows us to think about the future, to identify emerging technologies and uses and to stimulate collective intelligence and creativity through co-construction methods. This method provides a holistic vision of the Data issue, using techniques borrowed from Design Thinking and applied to the various Data fields (Data Science, Data Governance, etc.).
It puts Data users and business issues at the heart of the solution to complex problems thanks to collective intelligence.
In addition to generating and supporting change among the various teams, this cross-functional approach allows the company to break down silos, to unite around the company's Data challenges, to build a long-term roadmap, while meeting short-term business needs, and to democratize the uses of Data.

Unite around Data issues
of your company by democratizing the uses of Data and by empowering the business.

Generate and lead change
to different populations through a new Data culture.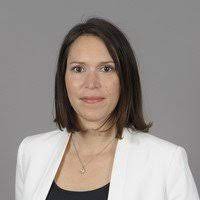 To achieve our mission, which is to help our clients stay ahead of the game by exploiting the full potential of Data, we address three inseparable worlds.
Director of Transformation and Experience
Our role is to make data intelligent and intelligible so that it can be democratised by the business lines.